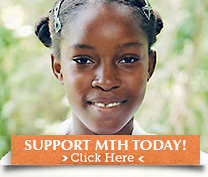 YOU can help a needy child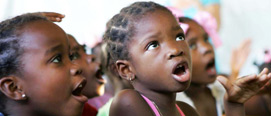 Thank you for choosing to be a partner with us on the mission field. Together we can transform Haiti one child at a time.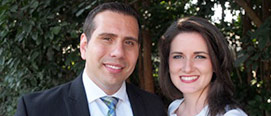 Chris and Bonnie Webb have completed their studies at Pensacola Christian College. Mission To Haiti has asked them to serve with this ministry. You can become partners with Chris and Bonnie as they serve on the mission field.  They need your support and prayers. Learn More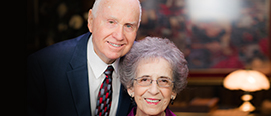 Most of the offerings that Mission To Haiti receives are designated for specific ministries. As the ministry in Haiti grows, so do the Operating Expenses. This year, we will need $100,000 to operate fully on the field. Ann and I are asking 20 of our friends to help us raise $100,000 by giving $5,000 each. This will allow us to reach our goal for 2016.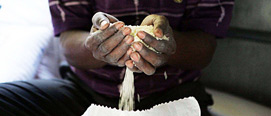 This year 80,000 children will die in Haiti of diseases related to malnutrition. Beans and Rice provide a complete protein. Mission To Haiti has distributed more than 750,000 lbs of nutritious food to hungry families. Many are still homeless following the devastating earthquake and recent storms. You can provide food for a family for a week for $25.